330 Cordova St.#384
Pasadena, California 91101

Bedrooms
2

Bathrooms
2.5

SQ Feet
1592

Built
1981

Property Type
Condominium

Parking
2-Car Parking

Pool
Community

HOA Fee
$606/ Per Month

Fireplace
2
Features
Central A/C
High Vaulted Ceilings
Central Heating
Recessed Lighting
Plantation Shutters
Wood Flooring
Backsplash
Large Loft
Laundry Room
Living Room with Fireplace
Master Suite with Fireplace
Two Balconies
Rooftop Terrace
OUR 3D FLOOR PLANS ARE PROVIDED FOR INFORMATION PURPOSES ONLY. WE ADD THE FIXTURES, TEXTURE, COLOR, AND FURNITURES TO MATCH EVERY DETAIL OF THE HOUSE'S ORIGINAL INTERIOR STYLE. BUT WE MAKE NO WARRANTY. FOR INDEPENDENT PROPERTY SIZE, DIMENSIONS, OR ANY OTHER DETAILS, VERIFICATION IS RECOMMENDED. 我們團隊所繪製提供的室內3D立體格局圖及尺寸,所有細節是根據實際擺設和真實格局去繪製,但不提供任何保證僅供參考使用,買主請自行核實。
Location, Community, Quality Living. It Starts Here!
You'll love the welcoming living room that radiates warmth and style with a cozy fireplace and a high vaulted ceiling, which gives the room a spacious and well-lit atmosphere, providing a friendly living environment. It also has access to one of the balconies overlooking the courtyard that is perfect for sunbathing, barbecuing, or sharing a drink.
The gourmet kitchen is well equipped with wood cabinetry, embellished tile backsplash, tile flooring, stainless steel appliances and a breakfast nook to take in your morning coffee or a quick lunch. You can also enjoy homemade meals in the separate dining room with your family.
Upstairs you'll find a functional loft, which is perfectly set up to serve as a family room that is flawlessly designed to entertain guests or can be transformed into an ideal entertainment space. It also provides access to the enclosed rooftop terrace, making summer entertaining alfresco a breeze.
The ground level boasts two bedrooms and two baths, with the laundry room conveniently located on the same level. The appealing master bedroom features a fireplace, two mirrored sliding wardrobes, walk-in closet, and an en-suite master bathroom with a dual sink vanity, shower room, and separate bathtub. The second bedroom features custom built-in bookshelves perfect for work at home, whilst luxuriating undisturbed in the privacy of your own peaceful reading nook.
This gated entry complex provides its residents with beautiful landscaping, on-site manager, underground guest parking, elevators access, pool, spa, sauna room, fitness center, as well as a large recreation room with sofa, kitchen and pool table, flawlessly built to gratify your entertaining expectations. This community provides all of the conveniences required for the finest in lifestyle and the very best of comfort, thus creating a distinctively refreshing way of life. It is indeed an excellent starter home for home buyers or a great investment opportunity.
簡約舒適家居溫度 詮釋美好生活品味
您一定會喜歡宜人舒適的客廳,配有壁爐及兩層樓氣派高度的挑高天花板,烘托出寬敞的視覺機能空間感,這裡的大窗戶讓自然光源灑落延攬入室,營造出明亮且愜意氛圍,這樣家屋溫度使您立即可以感受到這裡讓人有種回到家的感覺。這裡也有個連接的陽台可以享受日光浴,或是您忙碌工作一天後放鬆讀本好書,或享受沉澱思緒的好地點。
功能設備齊全的廚房設有原木櫥櫃、早餐用餐區、不銹鋼家電、色彩鮮豔獨特的瓷磚防水後擋牆板,這裡設備齊全讓您烹飪變得得心應手,舒適的空間讓料理時光不再倉促,更展現愜意與獨特的生活品味,能夠滿足任何廚師的需求。此外還擁有一個廚房早餐用餐區,可以在早上出門前沖泡一杯咖啡或簡易輕食料理。和您親愛的家人在毗鄰的飯廳享受早晨一杯咖啡,或品嚐自製美食佳餚,體驗簡單就是幸福最暖心的時刻。
此外在頂樓還有一間大閣樓房及衣櫃,無論是用來當成家庭活動室,或設計成娛樂室都很完美,也可以作為額外的招待客人的場所,您一定會喜歡這個多用途的房間!還可以通往屋頂露台,讓您在炎炎夏日夜晚可以和家人朋友在戶外烤肉或享用美食,所有的娛樂活動都將會變得如此輕鬆簡單。
在最底樓層有兩間臥室和兩間衛浴室及洗衣房,雅緻風格的主人套房臥室套房有一個白色典雅的壁爐,還有兩個鏡面拉式衣櫃,和一個步入式衣櫃,並有自己專屬的連接主衛浴室,配有雙洗手槽和乾濕分離的玻璃淋浴間和浴缸; 第二間臥室有客製的整面大書架,讓愛書人士可以放置您的書本或喜愛的雜誌,也最適合在家工作的樂活上班族,或者在這個安靜的角落享受平靜的䦦讀不受干擾。
這棟大樓入口有安全閘門出入,社區還提供了居民許多完善的服務及公共設施,不但有註點現場的管理、地下訪客停車場、電梯出入、造景設計美觀的社區環境、社區游泳池、水療中心、還有躺椅、大涼傘座位區、桑拿房、健身中心,以及一個大型娛樂室裡面有沙發、廚房和撞球台,所有的設備足以滿足您的娛樂期望,讓您在忙碌工作的壓力下,回到家就可以立刻舒爽緊張的情緒,讓您的工作後的戶外休閒生活更為豐富及簡單隨手可得。這棟完善又貼心的康斗社區,對首次購房者來說這確實是一個完美的起步房,您千萬不要錯過這個千載難逢的好機會來擁有這個家!
Read More
3D WALK-THROUGH TOUR
Our 3D Showcase, the most realistic, immersive way to experience a property online. You can see [View Dollhouse] [View Floor Plan] You can click and choose which model you want to view this house. If it is multi-level, you'll see a button on the right bottom corner to select different [Floor1] [Floor2]to view each the interior of each floor.
3D實景互動看屋
體驗最新科技真實3D互動看屋,任意穿越空間賞屋親臨實境的臨場感,720度觀看任何角落,無國界及時間限制。並提供樓層切換檢視可掌握所有空間格局。任意點選或 移動您想看的地方即可,如果多樓層右下角會出現可選擇不同樓層【Floor】選擇鍵,您也可以選擇剖面圖模式【DollHouse】或平面圖模式【Floor Plan】瀏覽,上下左右鍵可操控移動,感覺就像步行在裡面參觀。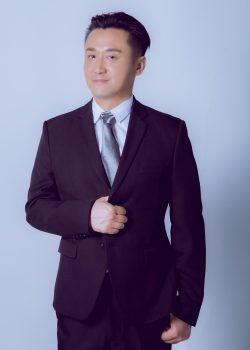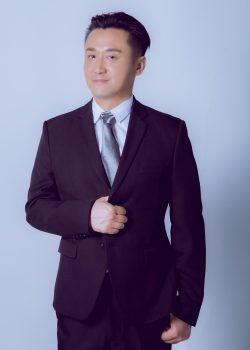 Broker Associate
Jerry Sun
Re/Max Premier Properties | AGENT DRE #01338788
626.602.3978

jerrytjsun (WeChat)

224 N. Lake Ave, Pasadena, CA 91101
孫傑瑞22年房地產經驗,曾獲Re/Max Top 100全美排名百大最佳地產經紀人,連續多年最高銷售鑽石奬榮耀,精通中英文及閩南語,服務區域包括東西聖蓋博谷及洛杉磯區房屋商業土地買賣.
The broker, listing agent, seller, builder, and/or developer does not guarantee the accuracy of information such as square footage, lot size, architectural images, or other information concerning the condition or features of subject property. Information is deemed reliable but is not guaranteed. Information may have been obtained from public records and/or other sources, and all buyers are advised to independently verify the accuracy of any and all information through personal inspection with appropriately qualified professionals.
---
©2016-2023 Jerry Sun All Rights Reserved