730 S. Marengo Ave.#5
Pasadena, California 91106

Bedrooms
2

Bathrooms
1.5

SQ Feet
1262

Built
2017

Property Type
Condo

HOA Fee
$399/ Month
Features
2-Car Attached Garage
Central A/C
Recessed Lighting
Crown Molding
Ironwork Doors
Detailed Wrought Iron Railings
The Interior Is Newly Painted
In-Unit Laundry
Gated Entry Community
OUR 3D FLOOR PLANS ARE PROVIDED FOR INFORMATION PURPOSES ONLY. WE ADD THE FIXTURES, TEXTURE, COLOR, AND FURNITURES TO MATCH EVERY DETAIL OF THE HOUSE'S ORIGINAL INTERIOR STYLE. BUT WE MAKE NO WARRANTY. FOR INDEPENDENT PROPERTY SIZE, DIMENSIONS, OR ANY OTHER DETAILS, VERIFICATION IS RECOMMENDED. 我們團隊所繪製提供的室內3D立體格局圖及尺寸,所有細節是根據實際擺設和真實格局去繪製,但不提供任何保證僅供參考使用,買主請自行核實。
Quality Living. Unbeatable Location. Ready for Move-In!
The free-flowing casual living areas link the light-filled living room, kitchen and dining area forming an open-plan zone, which makes it perfect for entertaining guests or simply for relaxation, presenting an enjoyable atmosphere and a comfortable living environment. It also has tasteful oak plank wood flooring throughout the main level.
The functional kitchen accentuates both style and practicality, featuring elegant glass front cabinetry, slab granite countertops, and stainless steel appliances, making the kitchen a comfortable workspace to fulfill any chef's needs. Enjoying intimate homemade meals with your family will be delightful in the adjacent dining area.
Upstairs, you'll find two good sized bedrooms with ceiling fans and carpet flooring. The master bedroom has a walk-in closet with custom organizers. Both bedrooms share a Jack & Jill style bathroom with a dual sink vanity and a tile-covered wall bathtub.
This home combines simplicity of planning with everyday living and is superbly situated to take advantage of unlimited opportunities for shopping, entertainment, relaxation, and networking for an effortless lifestyle. Truly a perfect starter home and an extraordinary investment opportunity.
簡約舒適家居溫度 詮釋美好生活品味
採以開放格局設計的生活空間連接了客廳及飯和廚房,更能突顯出空間的氣派感,搭佐充沛採光優勢、自然木紋地板,溫暖的壁爐,全都彰顯了這個寬敞的空間所營造的簡約生活環境,無論是招待訪客人或盡情小酌歡聚都再合適不過,安定與靜謐感讓您住的舒適住的安心,此外還有典雅的橡木地板鋪設在主樓層。
功能設備齊全的廚房兼顧美觀和實用性,有典雅米白色櫥櫃,花崗石廚房枱面,不銹鋼器具,舒適的空間讓料理時光不再倉促,更展現愜意與獨特的生活品味,能夠滿足任何廚師的需求。和您親愛的家人在毗鄰的飯廳享用燭光晚餐,品嚐自製美食佳餚,體驗簡單就是幸福最暖心的時刻。
頂層共設有兩間臥室及鋪設了地毯,每個房間還有天花板吊扇。明亮精緻的主臥室套房有大型步入式衣櫃空及客製的置衣系統,兩間臥室共享一間傑克吉爾風格的衛浴室,設有兩個洗臉盆和有瓷磚牆壁及有框玻璃門連接浴缸。
這棟設計精巧且現代化的城市屋,不但提供了優雅的氣氛和環境,絕佳的黃金精華地段提供了購物,娛樂,休閒,並融合一切城市生活所能提供的便利,對購房者來說這確實是一個完美的起步房,千萬不要錯過這個千載難逢的好機會來擁有這個家,同時它也會是個投資出租的最佳選擇!
Read More
3D WALK-THROUGH TOUR
Our 3D Showcase, the most realistic immersive way to experience a property online. You can see [View Dollhouse] [View Floor Plan] You can click and choose which model you want to view this house. If it is multi-level, you'll see a button on the right bottom corner to select different [Floor1] [Floor2]to view each the interior of each floor.
3D實景互動看屋
體驗最新科技真實3D互動看屋,任意穿越空間賞屋親臨實境的臨場感,720度觀看任何角落,無國界及時間限制。並提供樓層切換檢視可掌握所有空間格局。任意點選或 移動您想看的地方即可,如果多樓層右下角會出現可選擇不同樓層【Floor】選擇鍵,您也可以選擇剖面圖模式【DollHouse】或平面圖模式【Floor Plan】瀏覽,上下左右鍵可操控移動,感覺就像步行在裡面參觀。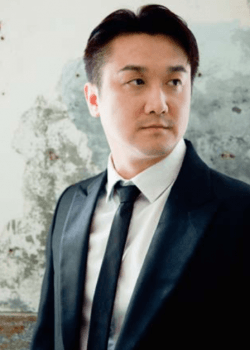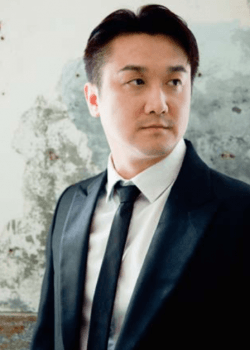 Broker Associate
Jerry Sun
Re/Max Premier Properties | AGENT DRE #01338788
626.602.3978

jerrytjsun (WeChat)

224 N. Lake Ave, Pasadena, CA 91101
孫傑瑞18年房地產經驗,Re/Max Top 100全美排名百大最佳地產經紀人,
精通中英文及閩南語,服務區域包括東西聖蓋博谷及洛杉磯區房屋商業買賣,
歡迎關注我們微信公眾號,官方帳號ID: jerrysunteam 或掃右方二維碼識別加入。
Follow our WeChat official account, scan the right-hand side QR code to add us.
The broker, listing agent, seller, builder, and/or developer does not guarantee the accuracy of information such as square footage, lot size, architectural images, or other information concerning the condition or features of subject property. Information is deemed reliable but is not guaranteed. Information may have been obtained from public records and/or other sources, and all buyers are advised to independently verify the accuracy of any and all information through personal inspection with appropriately qualified professionals.
---
©2016-2020 Jerry Sun All Rights Reserved